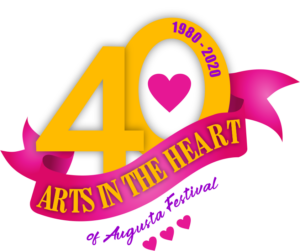 Covid-19 Safety Enhancements 2020
The Arts in the Heart of Augusta Festival is following the CDC Festival guidelines as well The Event Safety Alliance Reopening Guide published by the ESA Event Safety Alliance.
Just as our security protocols have changed over the past 40 years, now our health and safety protocols will change due to the pandemic.
Added sanitation expert to Festival Committee
Quadrupled the number of hand sanitizers on Festival site
Added Plexiglas shields to Festival booths with large public interaction
All Global Village Food service workers  with public contact will wear Face Masks
Increased cleaning of the Dining Tent
Increased cleaning of portable toilets and restrooms
Volunteer Program using a new touchless check-in system
Ticket gates staffed with experts in Covid-19 cash-handling procedures
Increased space
Increased Festival footprint to 600 Block of Broad to allow more room for attendees
Fine Arts and Crafts Booths- increased spacing
Family Area -Increased spacing
Family Area participants briefed on Best Practices prior to the Festival
Offering special opening  time for Arts Council Members  on Saturday morning from 11 to 12
Online Options
Fine Arts and Craft Area will be on-line for pre-Festival browsing
Merchandise will be offered for on-line purchase with options to ship-to-home or pick-up at Festival
Live Feed of Festival during the week-end
Facebook Live throughout the week-end
Performances Stages
All microphones will be covered with disposable windshields during performances
Microphones will be disinfected between acts
We will be updating this list as rules change for Public Gatherings.
From Brenda Durant, Executive Director of The Greater Augusta Arts Council