NEW Summer Artists 2020 WORKSHOPS
Free Summer Artist Workshop Series:
July 30, Thursday,  4PM  –  Nina Ozlu Tunceli, Executive Director, Americans for the Arts Action Fund
Link to Video of Workshop: https://www.augustaarts.com/summer-workshop-video-covid-finance-tips-for-artists/
August  13, 5PM  –  Lee Little, Partner, Hamil Little Law: To  Incorporate or Not to Incorporate?
Link to Video of Workshop: https://www.youtube.com/watch?v=2JIQo6Bnqls
August 27, 5PM –  Preston Moss, Blanchard and Calhoun: Insurance and Liability For Artists
This workshop has been postponed.
September 10, 5PM  – Debbie Banks, CPA, Ocozzio Advisors: Accounting and Taxes for Artists
Link to Video of Workshop: https://www.youtube.com/watch?v=lgPVvCD2d2Q
We are planning a year-long series of artist workforce development workshops beginning in January 2021.  Stay tuned for more information!
ABOUT ASPIRATIONS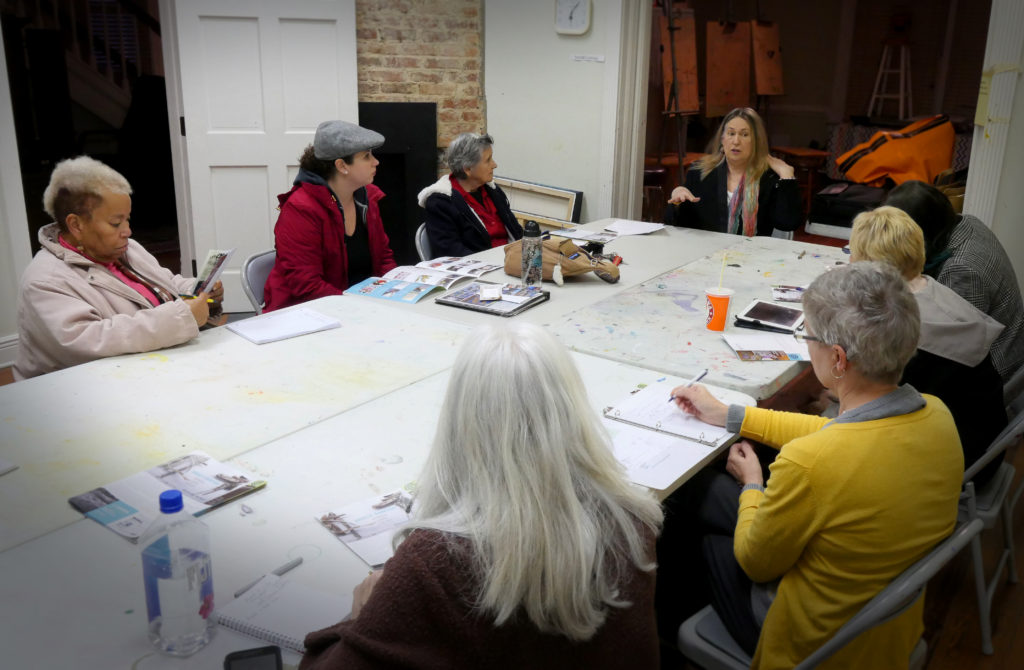 Aspirations for Artists is a program of the Greater Augusta Arts Council that offers professional development workshop series for artists in the Augusta Area. It was created after survey results from local artists showed that artists were interested in three areas – personal and professional development, business skills such as marketing, and community gallery opportunities.
History – Aspirations began as a workshop series hosted by Dr. Anthony Robinson, a business consultant specializing in entrepreneurship. At the conclusion of the 6 month business-focused curriculum, Aspirations refocused into a series of artist meetups and networking opportunities. In Winter of 2017, the Arts Council partnered with the Gertrude Herbert Institute of Art to offer a type of advanced workshop series called "The Business of Being an Artist." It formed a cohort of artists who learned how to produce and promote a gallery show, which hung in the Jessye Norman Gallery in March 2017. Aspirations for Artists also makes two gallery opportunities available to local artists as well, the Municipal Building Gallery and the Chamber of Commerce Gallery.