Galleries Programmed by The Arts Council

The Greater Augusta Arts Council currently coordinates two gallery spaces in Augusta, Georgia. The first is the City Gallery, featuring quarterly solo and group exhibitions of artwork. The second is located in Augusta & Co, the visitor's gift shop in the offices of the Augusta Convention and Visitor's Bureau, opening in April 2019. These galleries feature local and regional artists throughout the year, exhibiting the breadth of artistic talent we have in the Augusta River Region.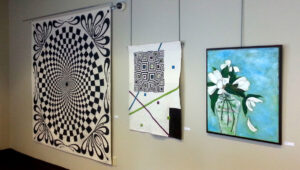 The City Gallery is located in the lobby of the Augusta Richmond County Municipal Building at 535 Telfair St, Augusta, GA. The City Gallery is managed by the Greater Augusta Arts Council on behalf of the City of Augusta, to celebrate local talent and promote vibrant cultural arts in Augusta. Shows are typically held every 3 months. Exhibition proposals are currently being accepted for unique shows featuring single artists, collaborations, history displays or more.
Open Monday – Friday, 8:30 AM – 5 PM
– Augusta & Company Gallery –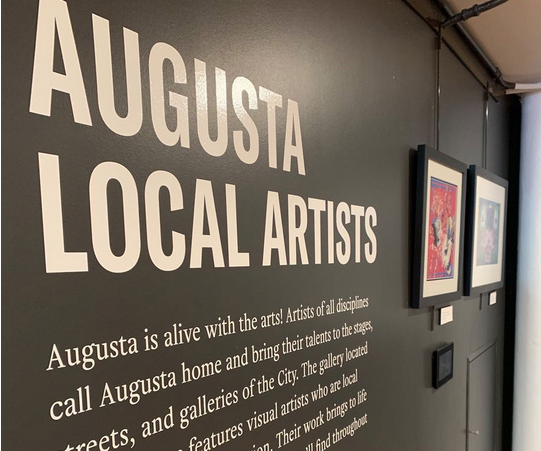 The Augusta & Co Gallery is inside the ACVB visitor's center and retail experience, Augusta and Company at 1010 Broad Street. Artwork by Augusta-based artists is displayed alongside locally made goods.
Open Mon – Fri, 8:30 AM – 8 PM | Sat: 10 AM – 8 PM | Sun: 12 PM – 5 PM
Artists on Display April 2019-September 2019: Michael Drake, Alex Foltz, Lillie Morris, Carmen Moses, Sanjeev Singhal
More Places to Show Your Work in The River Region:
Arts & Heritage Center of North Augusta  |  4P Studios/600 Broad  |  The 523 Gallery  |